Press & Media
Bio
A former criminal defense attorney, Tracey finds crafting believable happily ever afters slightly more challenging than protecting our constitutional rights, but she's never regretted following her heart instead of her law degree. She writes sexy and emotional contemporary interracial romances where strong, successful heroines find love with powerful, passionate heroes. She lives in Virginia with her husband—who she met on the very first day of law school–and their three children. She runs marathons and loves purses and TV (the shows on them, not the actual appliance). If you want to chat with her about them you can find her on social media or contact her through her website.
Connections
Website
Facebook
Twitter
Pinterest
Instagram
Contact
---
Publicity Materials
Downloadable Bio – Word Document (.doc)
Downloadable Bio – PDF (.pdf)
Downloadable Image & Bio (all formats)
Click the image below to download a larger version (jpg).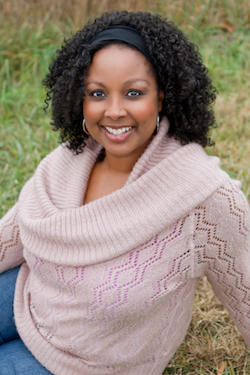 ---
Workshops
You Signed The Contract, Now What?
Want to know what happens after the novel is picked up by a publisher? This workshop is for you! Multi-published authors Tracey Livesay and Mary Behre discuss the author's life after signing on the dotted line, as well as agents, cover art, advances, royalties, and editor revisions. Each brings a unique perspective to the panel as they discuss the similarities and differences between selling to a Big Five publishing house and a digital first house. 
Romancing the Rosetta Stone
Have you ever found yourself frowning during a workshop as the presenter used terms you were unfamiliar with? Nervous to raise your hand out of fear that others may jeer at your confusion? Worry no longer. There are no small questions here!
Learn the basics of romance writing terminology. POV. Turning Points. Black Moments. We'll discuss them all and you'll find yourself fluent in the craft of Romance Writing faster than the presenter can say, "And by using deep third person POV, your reader will experience each turning point more fully, leading to a more satisfying reader experience."
---
Professional Affiliations
Virginia Romance Writers
Contemporary Romance Writers
Washington DC Romance Writers
Romance Writers of America
---
Representation
Tracey is represented by Nalini Akolekar of Spencerhill Associates, Ltd.